The Summer tour is on!
…and we've just added a new date to the list of future shows and more might be added.
Stay tuned!
BRANDE SENSOMMER-ROCK ON AUGUST 10th (NEW DATE!)

xALPHABEAT
We are…
Visit us @THISISALPHABEAT right now!
Get behind the scenes and see all the latest pics from the tour, TV shows, studio recordings and of what might popped up infront of us out there… We suggest you go check out Anders SG on the drums from last weeks tour rehearsals, a #ThrowbackThursday picture of Reinholdt, Rasmus and Troels posing at the "DJ" video shoot or how about a picture of a fake plastic horse???
It's for reaaal! Go explore…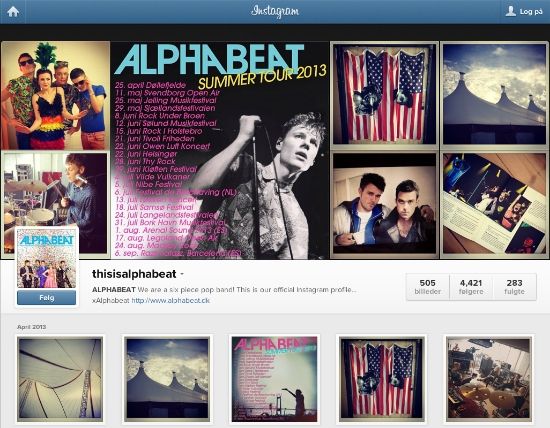 Oh and did we mention we like to re-post your favorite Alphabeat moments???
We'd love to steal your pictures …
Just remember the hashtag #Alphabeat ; )
Pop, Love & Harmony
xALPHABEAT
It is here – The Express Non-Stop Summer Tour 2013
Get your tickets in the TOUR section!
See you out there……….
Pop, Love & Harmony
xALPHABEAT
Nyeste tilføjelse til sommertouren er SAMSØ FESTIVAL !!!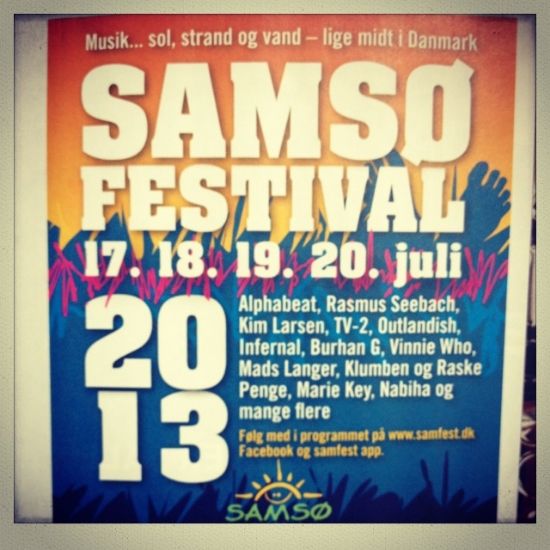 Vi opdaterer løbende Alphabeat.dk med festivalkoncerter, men kan allerede nu afsløre at vi ses til
JELLING MUSIKFESTIVAL d. 24.-26. maj
ROCK UNDER BROEN d. 8. juni
FED FREDAG I FRIHEDEN d. 21. juni
LANGELANDSFESTIVAL d. 20.-27. juli
BORK HAVN MUSIKFESTIVAL 31. juli
ARENAL SOUND (Spain) 1.-4. august
To be continued…
xALPHABEAT
ALPHABEAT + SHAKA LOVELESS i din fjerner på en lørdag aften… Yes. Det lyder godt ikk?!
DR3 udfordrede os til at lave en pop-up koncert et sted i byen, sammen med en af vores musikalske venner og vi var ret hurtigt enige om at invitere vores gamle Silkeborg buddy, Shaka Loveless, med på projektet!
Men hvad sku vi spille?
Hvor sku vi spille?
Og ville der overhovedet komme nogle mennesker til sådan en "hemmelig" koncert???
Hele processen og den noget anderledes mini-koncert kan ses på DR3 lørdag aften kl. 20.30 !!!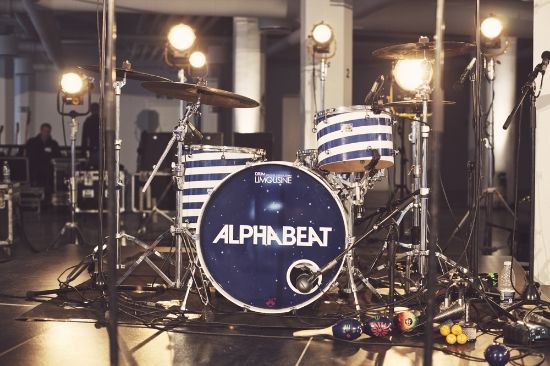 Photo by Kenneth Nguyen! Check out his site and pics from the pop-up gig right here
xALPHABEAT
Hvad hedder vores sidste nye single…?
Kender du svaret ? Så sku du skynde dig ind på Copenhagen Betas site og sætte dit kryds… Og bum. Så har du chancen for at vinde vores nyeste album, "Express Non-Stop", med autografer… Smukt!
Hvad venter du på?! Besøg Betas site LIGE HER
Held og Lykke ; )
xALPHABEAT
Ever wanted to make your very own remix of an Alphabeat single…?
Well then this is your chance!
We have uploaded the parts to our new single "Show Me What Love Is" and you can download them all and start remixing right away… The only thing you have to do is visit Copenhagen Beta's site and follow the links!
CLICK RIGHT HERE AND GET IT ON!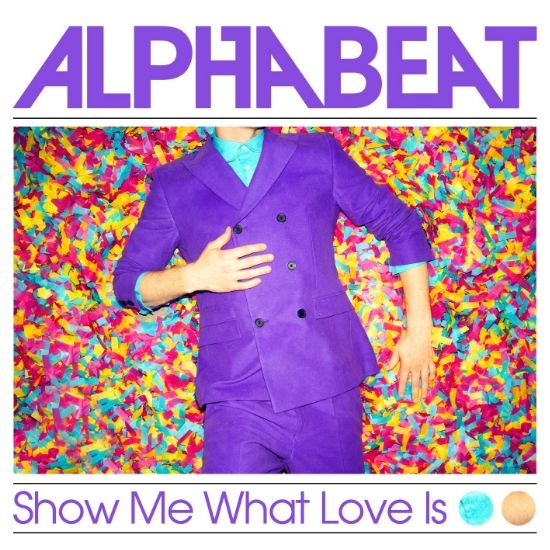 When your remix is done you can upload it to us on the Copenhagen Beta site  ; )
What are you waiting for?? Go REMIX now!
xALPHABEAT
Det var en stor fornøjelse at have NOAH med som support i efteråret…
Drengene er ved at færdiggøre deres nye plade, så de er ikke med på sidste del af EXPRESS NON-STOP TOUREN – MEN vi kan nu løfte sløret for et nyt fantastisk support act !!!
Den danske sangerinde Kamilia Amélie rejser med os rundt på de danske spillesteder i februar og marts! Det bliver fantastisk! Du sku tage at tjekke hende ud LIGE HER
Der er allerede udsolgt i Aalborg og der meldes om få billetter i Assens og Amsterdam.
Du kan få din billet ved at klikke HER!
Vi ses derude ; )
xALPHABEAT
KLIK LIGE HER OG FÅ FAT I DIN BILLET NU!!!
Get tickets to our gig in Amsterdam RIGHT HERE
VI GLÆDER OS TIL AT SE JER!
xALPHABEAT
The rumours are true – We've got a new single out !
"SHOW ME WHAT LOVE IS" is the 3rd single from our latest album…
We premiered the song on Danish TV this weekend and you can watch the entire performance including Stine standing on top of a tractor, colourful spinning disco balls and more cotton candy smoke than you can possibly imagine ! It's right here, so click PLAY!
We hope you like it ; )
If you are in DENMARK/SCANDINAVIA download the song on iTunes RIGHT HERE
For all INTERNATIONAL downloads go RIGHT HERE
Share the song and video with your friends… and show them what love is ; )
xALPHABEAT